Designed and built from the inside out.
Our Process:
After an extensive research phase, we started to layout different use cases with multiple items. We then built and designed functionality and protection into it. Our focus was on easy-access ability and flexible usage of space - always in harmony with timeless design.
Using only the finest leather and long lasting hardware, these bags are made for lifelong companionship. They come with handy features like quick-access pockets and padded laptop pockets - never compromising on style.
Handcrafted one by one.
All Fabrik 918 bags are 100% hand crafted in Turkey.
Every material is carefully selected and has been handpicked to compliment each other.
100% European Genuine Leather, small pebbled grain finish
Durable micro suede lining, each collection has its own unique shade, carefully selected to complement the exterior of each bag.
Leather: Locally sourced (Turkey).
Lining: Locally sourced (Turkey).
Zipper: United States of America
Custom hardware: China
Packaging: United States of America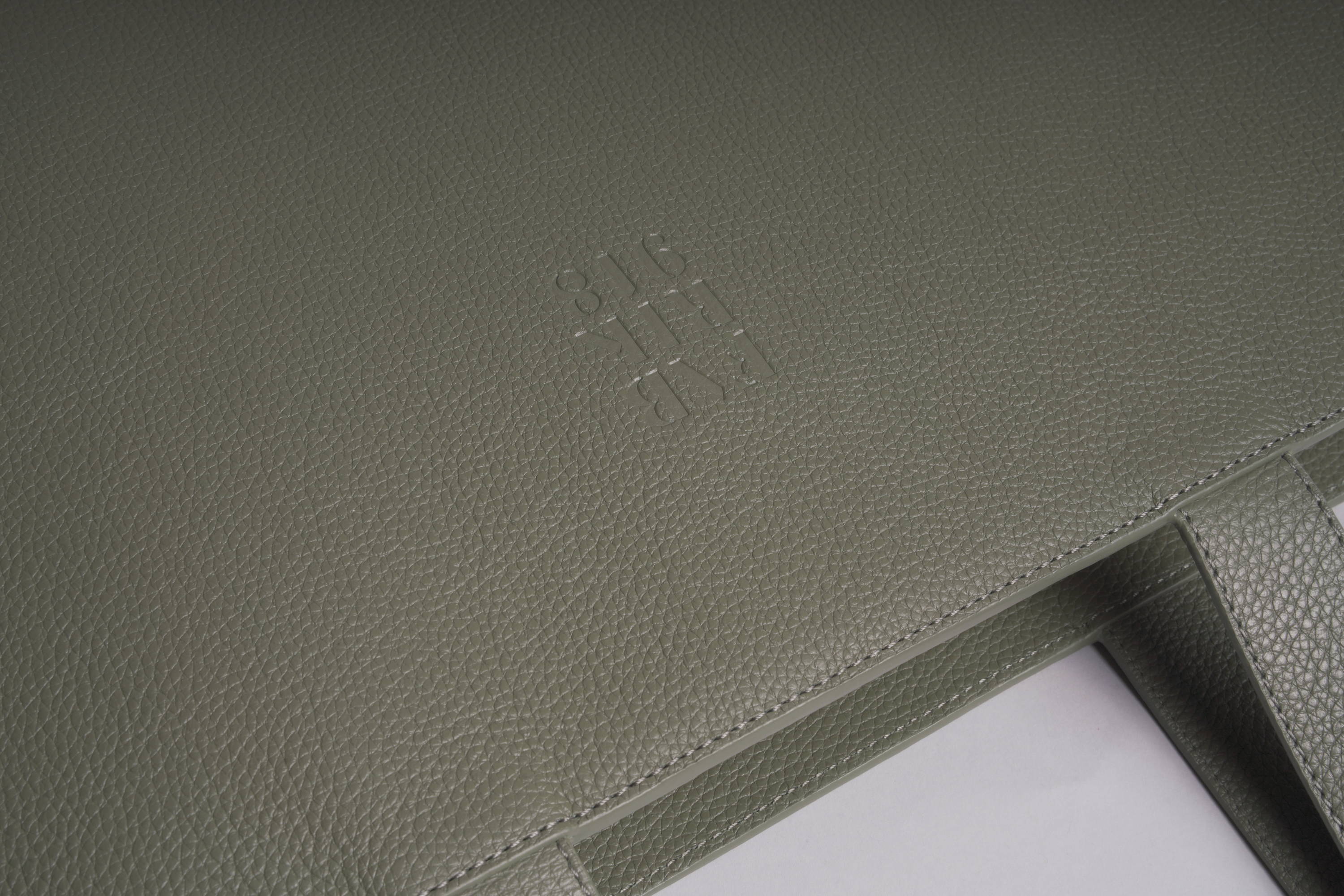 Build for lifelong companionship.
All FABRIK918 bags are carefully handcrafted one by one in Turkey. We chose a small family atelier that values craftsmanship and lives up to our high standards. All materials are carefully selected and have been handpicked to complement each other.
We offer a lifetime warranty on all manufacturer defects.
Only the best for your devoted companion.
Our care and repair service allows you to send in your companion if he needs some pampering down the road to keep him healthy and happy.
From the interior layout, construction, architecture, zipper, leather, lining, hardware all the way to the dustbag - each part has been custom crafted to precision.
Details, details, details, we belive it's all in the details.
Using a uniform form language and paying meticoules attention to every radius and stitch placement as well as exaturating proportions makes a Fabrik 918 bag stand out.
We made it our mission to not only build functional and protective bags for your digital essentials but make every piece as timeless and unique as possible by itself.