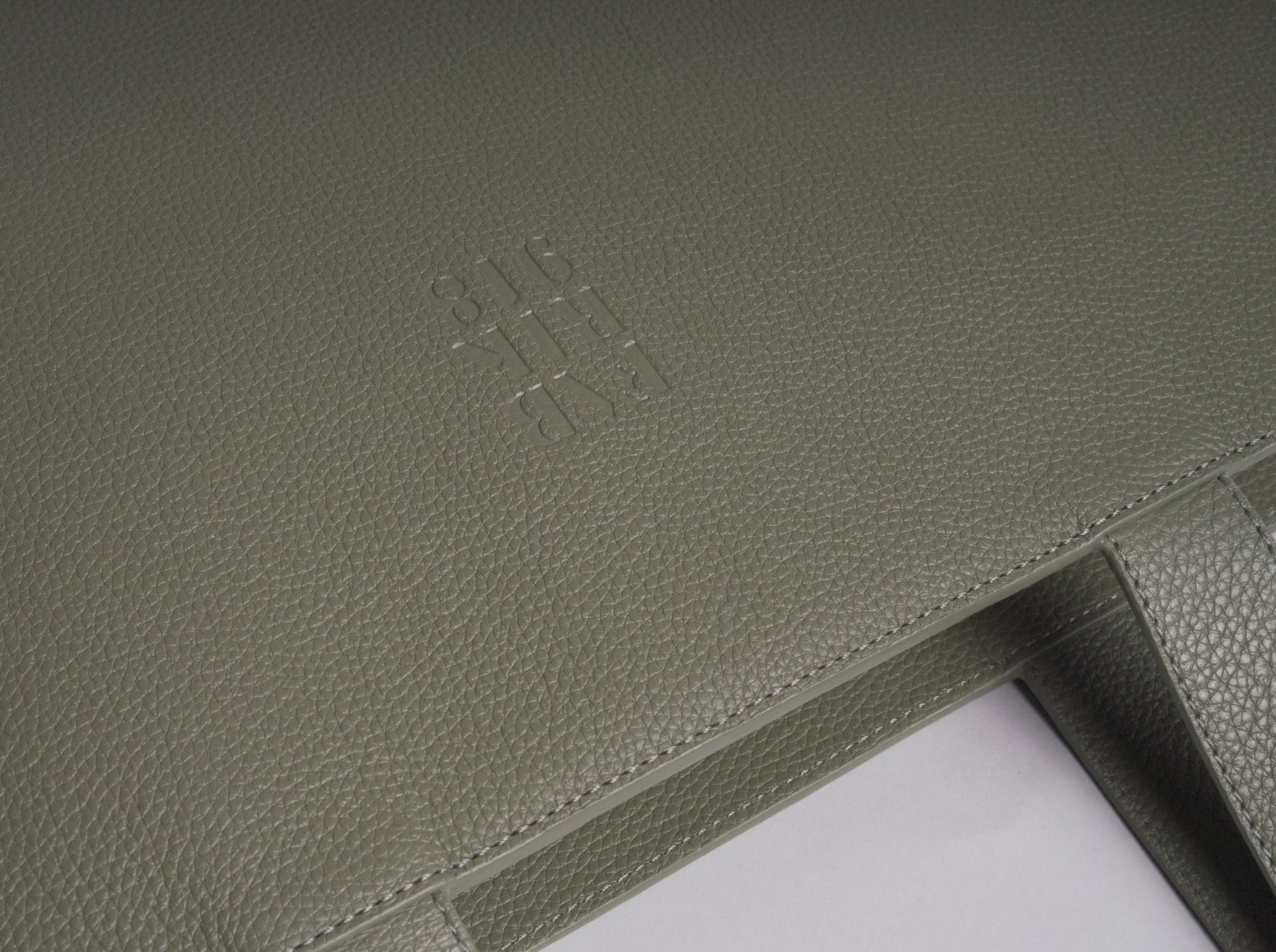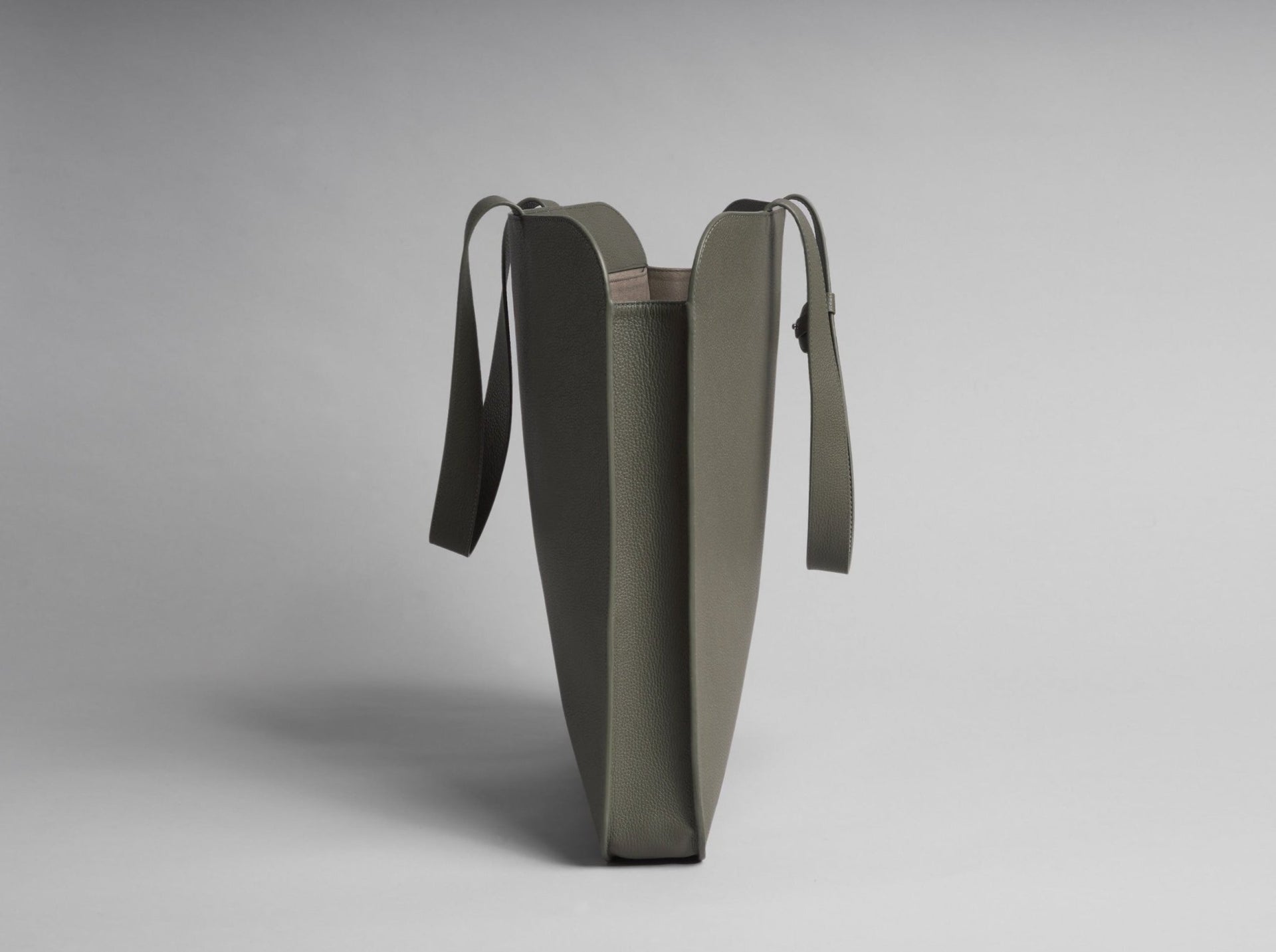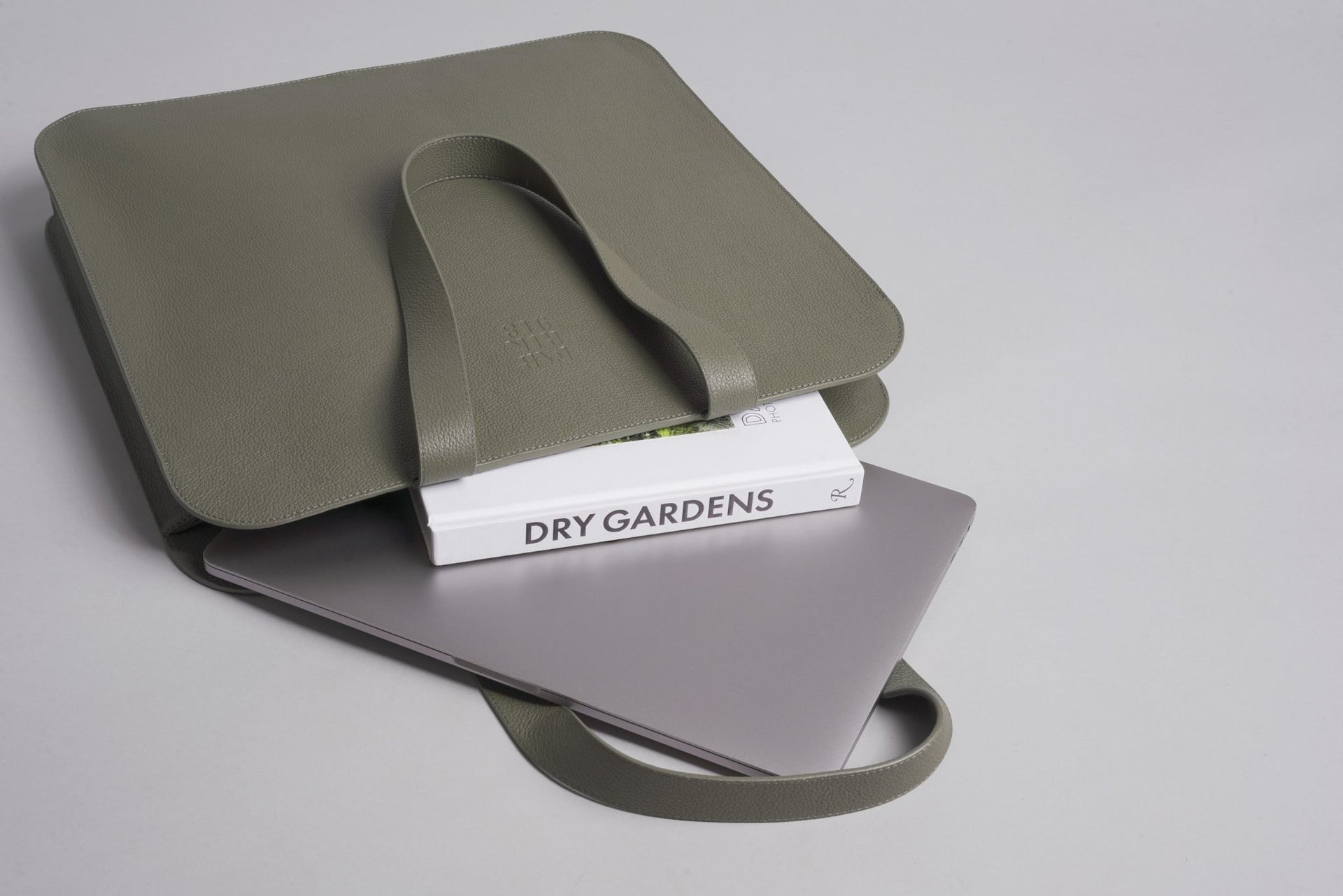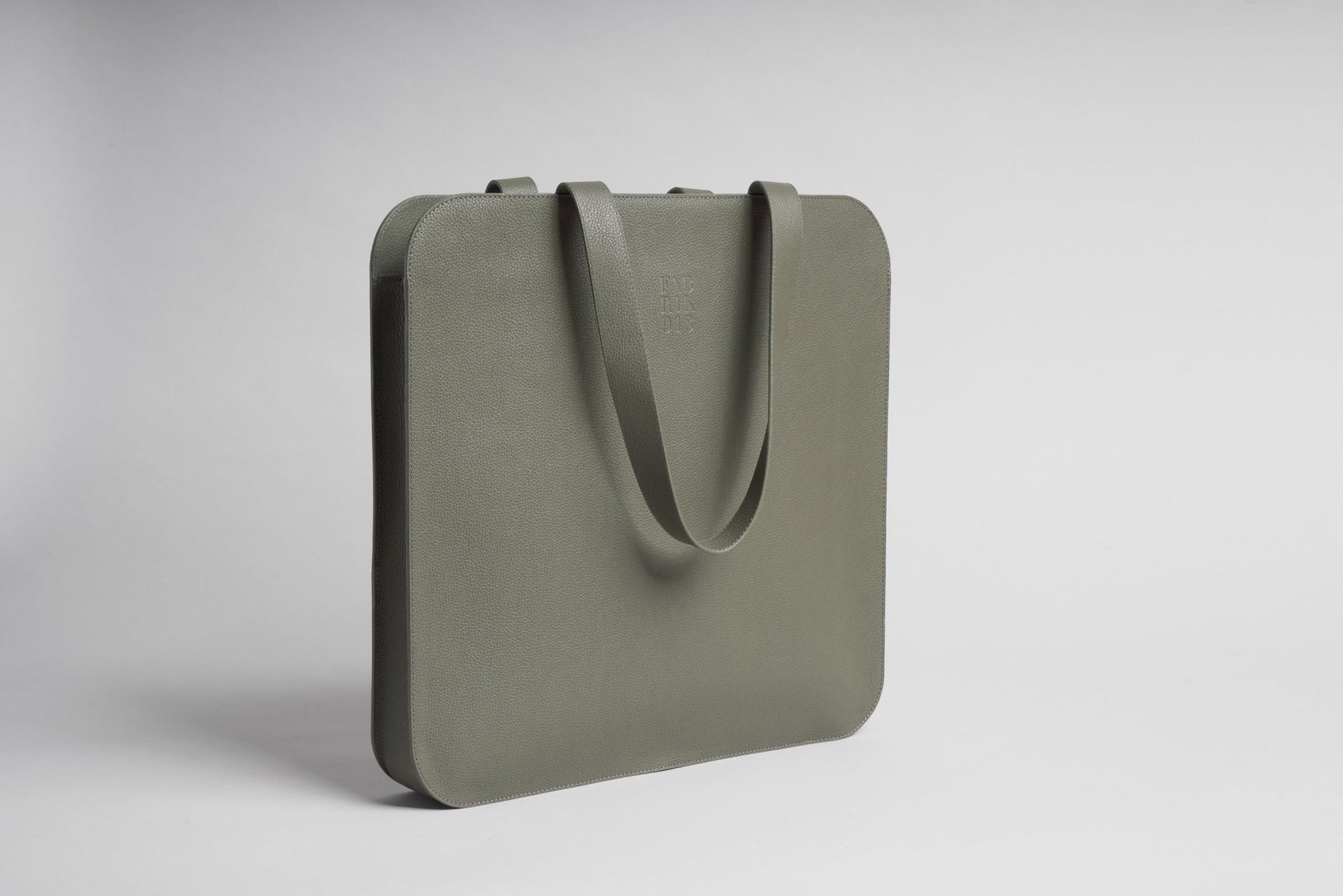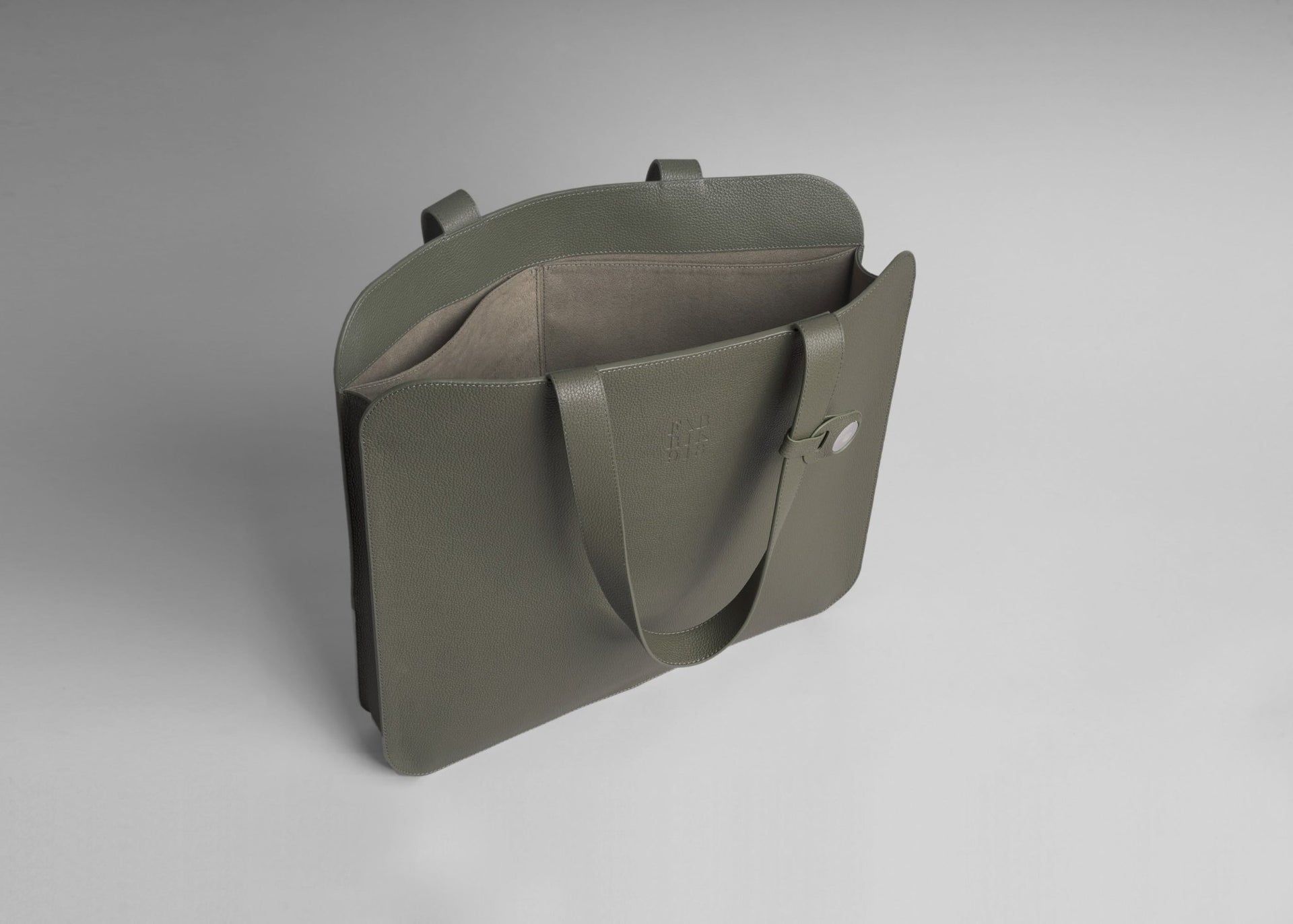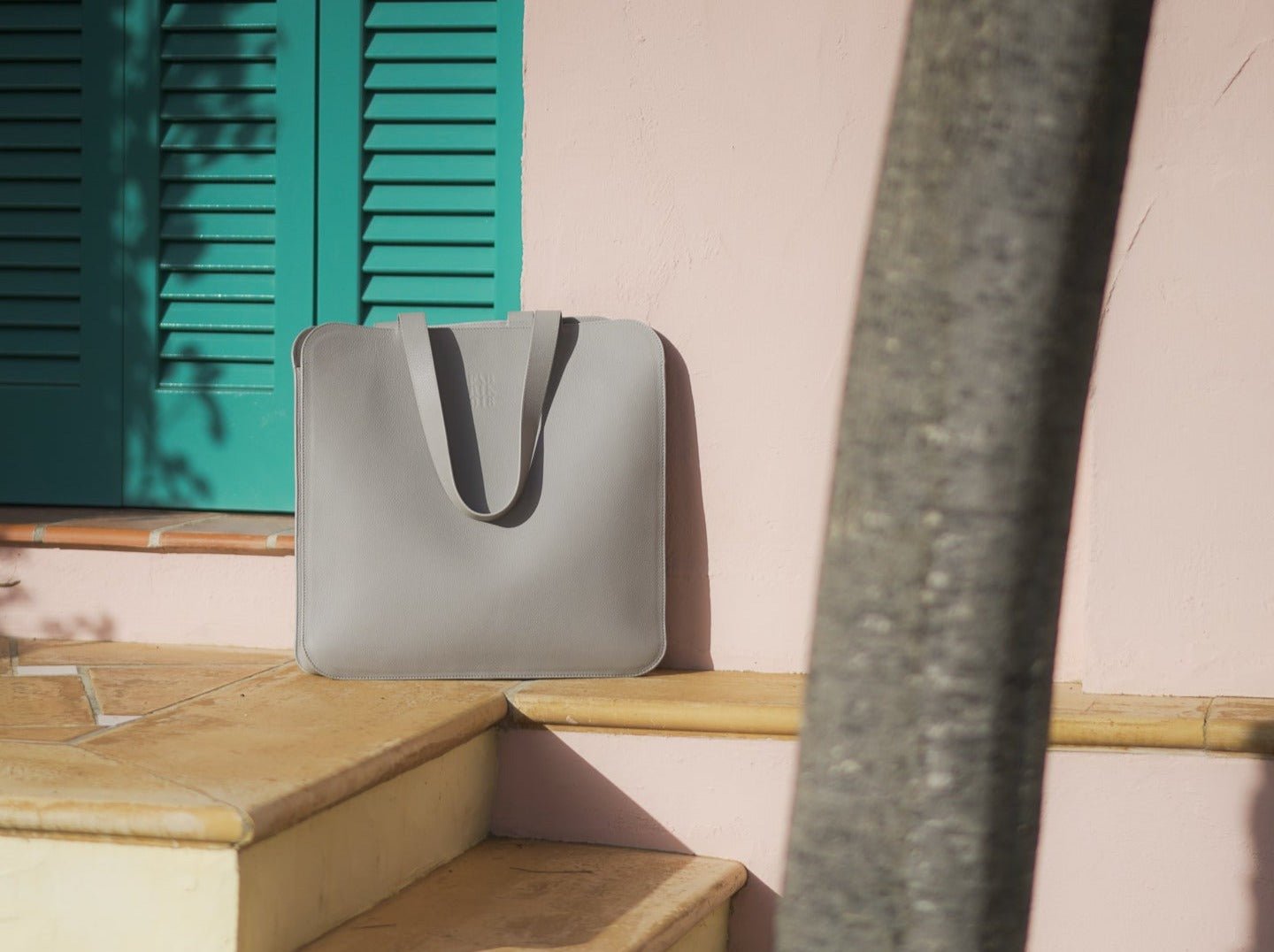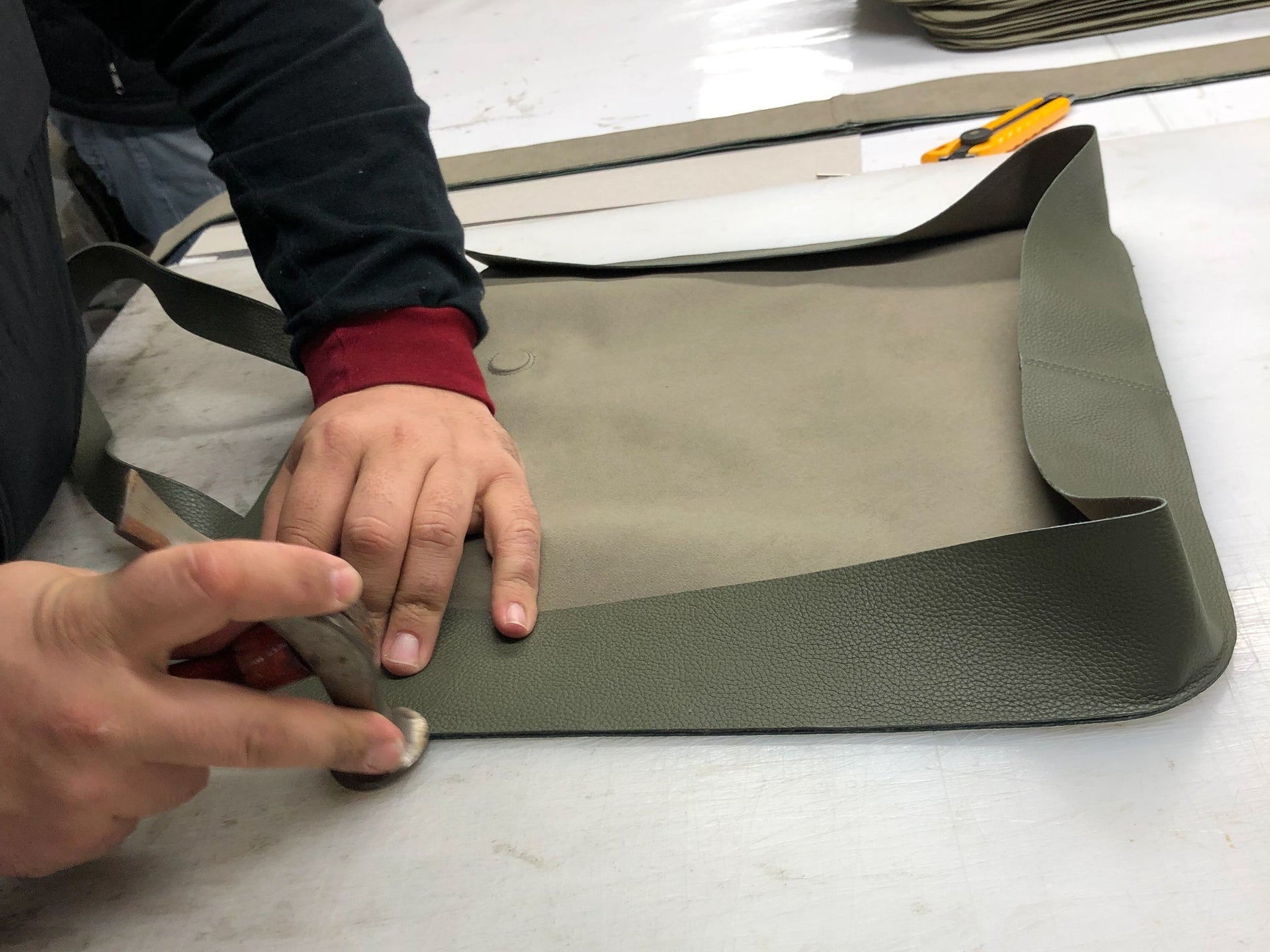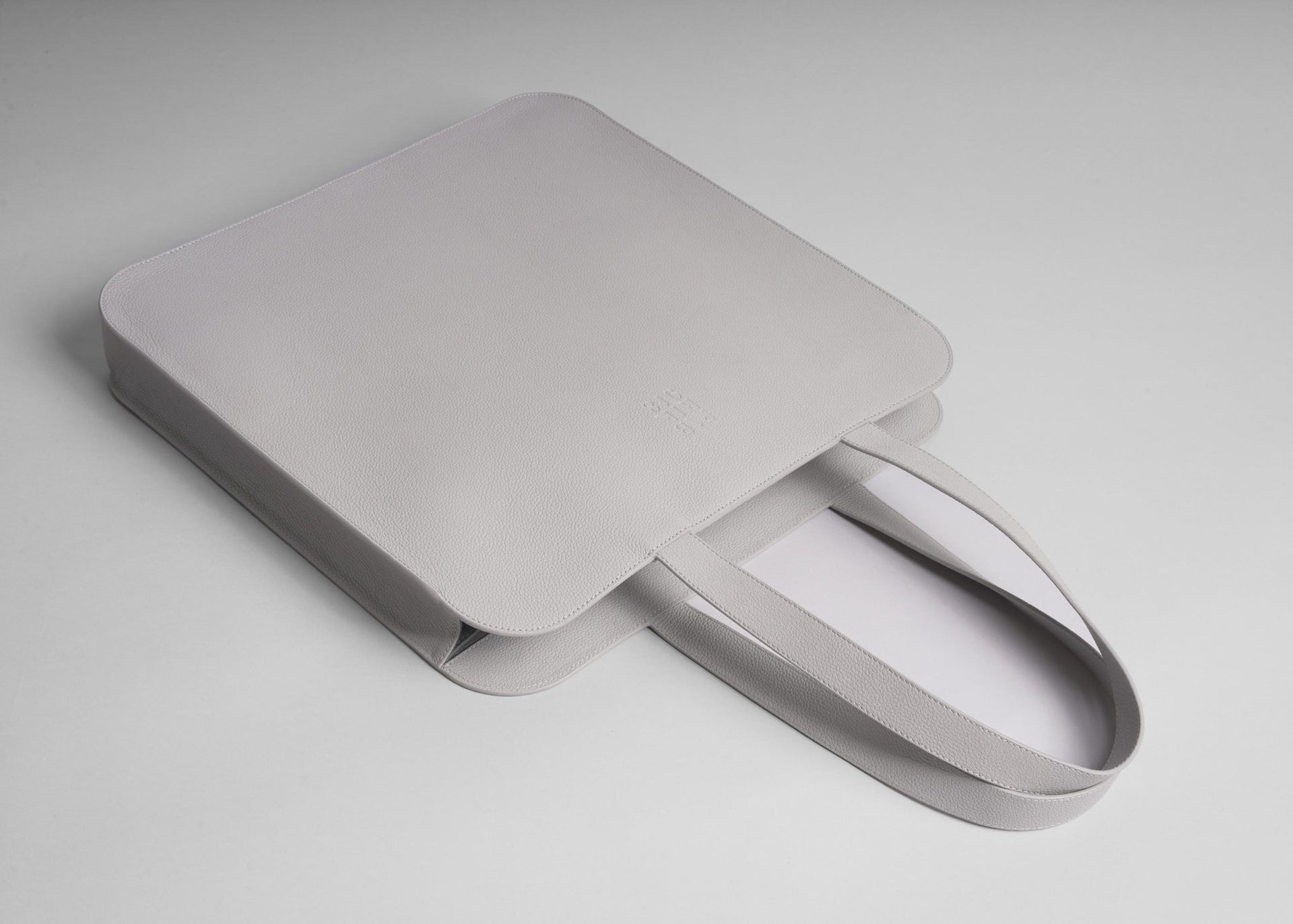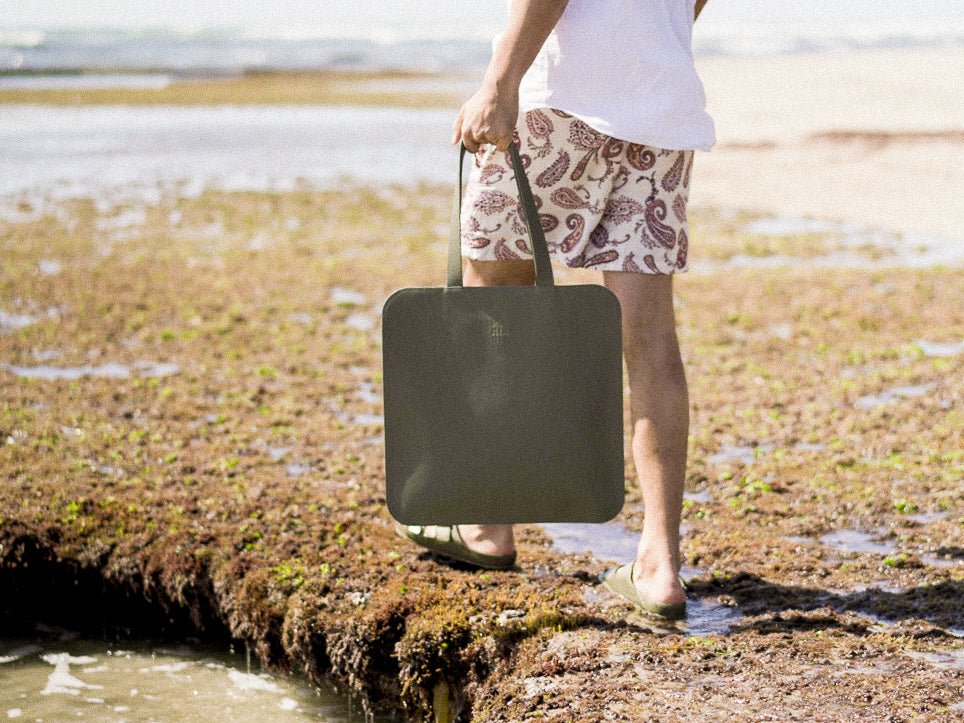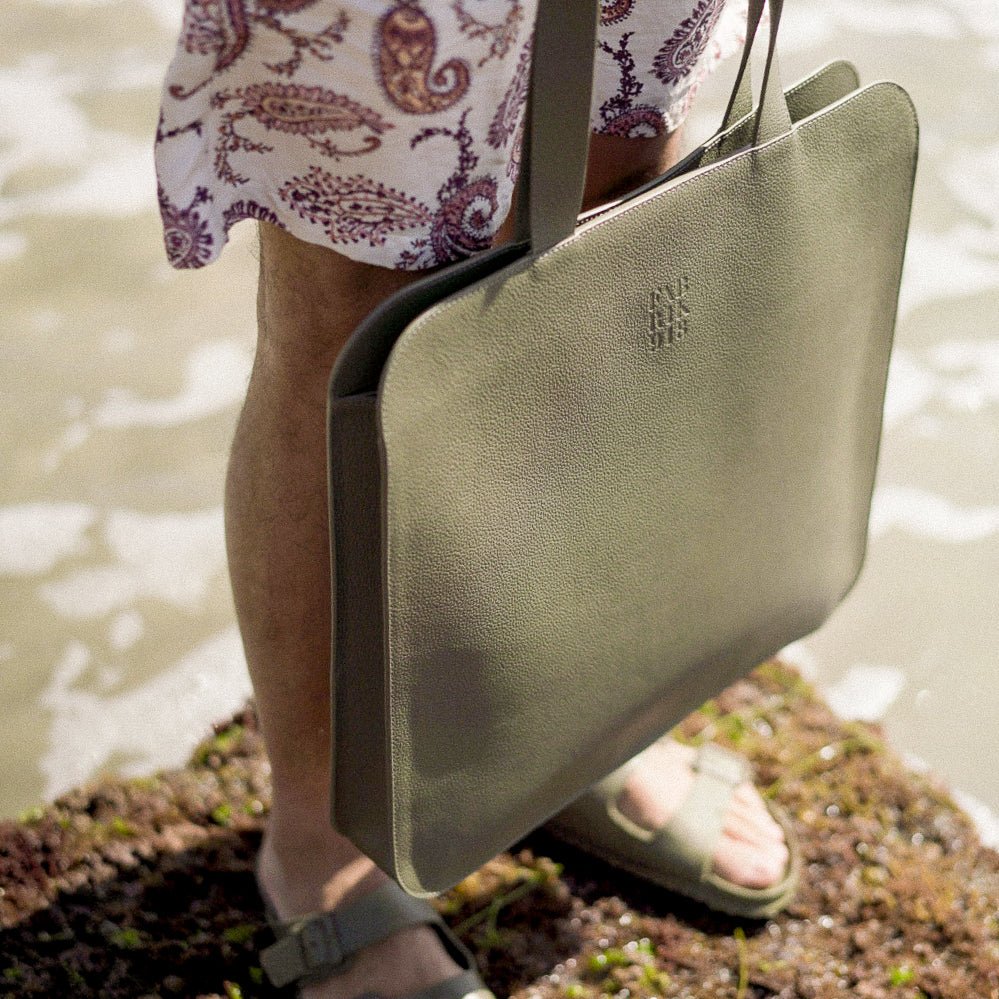 THE 3L UNISEX SHOPPER
Introducing our minimal premium oversized leather tote - the ultimate accessory for the modern professional. Crafted from high-quality leather, this tote is both durable and luxurious, offering the perfect blend of style and practicality.
Featuring a spacious interior with a dedicated laptop pocket, this tote is designed to keep your valuables safe and easily accessible. It also includes several versatile functional pockets that are perfect for storing your phone, charger, and other essentials.
Designed with a minimalist aesthetic in mind, this premium leather tote is the perfect accessory for any occasion, from the office to weekend getaways. Its sleek and sophisticated design is sure to turn heads and make a statement wherever you go.
Made with premium materials and expert craftsmanship, this oversized leather tote is built to last, making it a smart investment for any professional. Order yours today and experience the ultimate combination of style and functionality in one versatile accessory.
Free Domestic Shipping. International Shipping available.
Features

- Padded laptop compartment with magnetic closure flap (36/43cm, 17/14 Inches)

- Letter-sized pocket for documents or iPad

- Two small pockets for your charger and more

- Comes with custom dustbag
Size

Overall: 43/43cm, 17/17 Inches by 6cm, 2.5 Inches

Shoulder Loop: 19cm/ 11 Inches 

Weight: 1.3 kg, 3lb
Materials

Exterior: Pebbled Leather

Interior : Extreme Durable Microsuede for maximum abrassian.
Lifetime Warranty & Repair Service

We offer a lifetime warranty on all manufacturer defects. We also offer a repair service for down the road upkeep.
Handcrafted one by one.

All Fabrik 918 bags are 100% hand crafted in Turkey.

Every material is carefully selected and has been handpicked to compliment each other.

Each bag comes with it's custom tailored dustbag to match.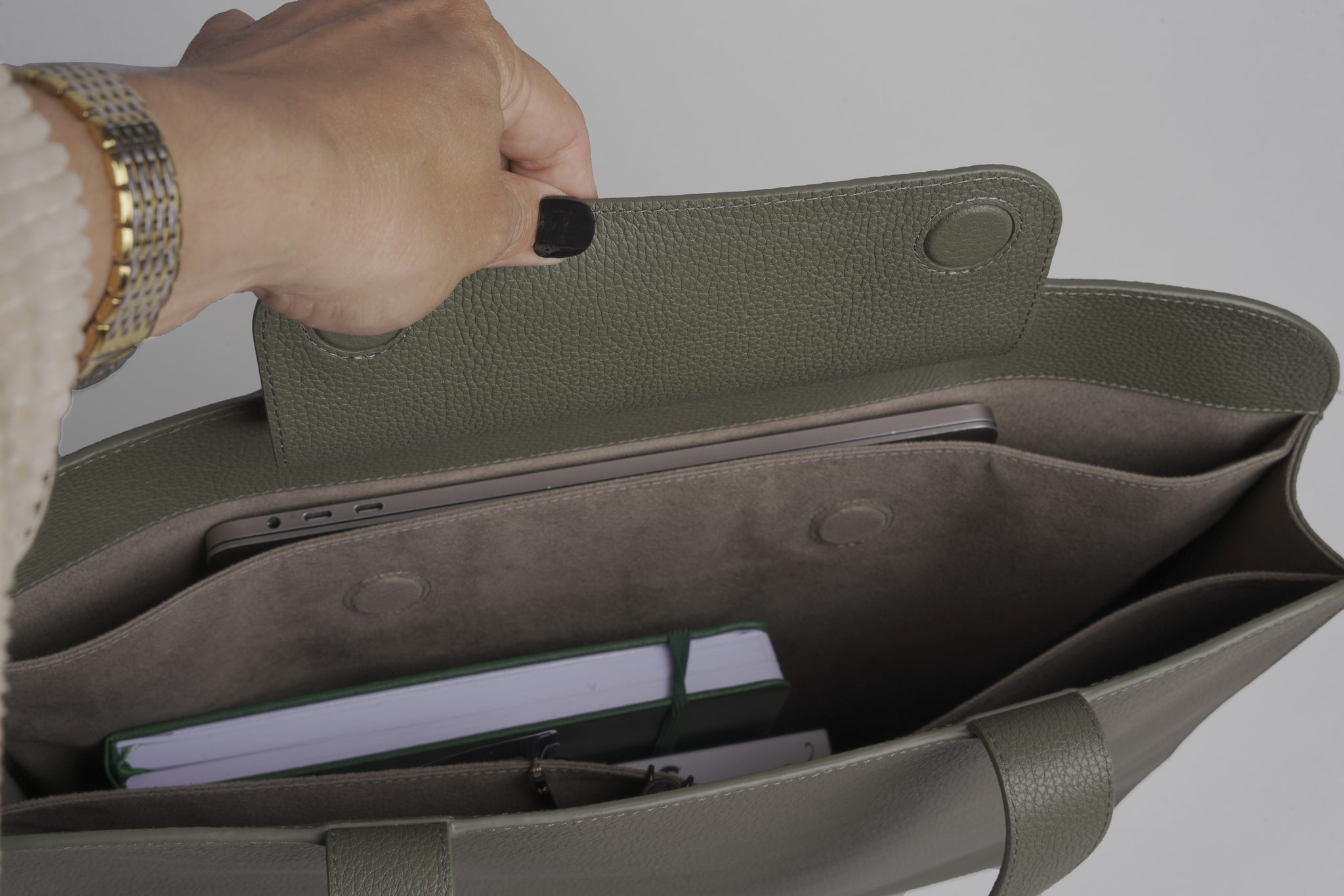 Laptop Compartment
The oversized magnetic snap closure keeps you laptop in place without sliding out when handling your bag.
_
Fit's large laptops up to 17"
Padded laptop compartment (36/43cm, 17/14 Inches)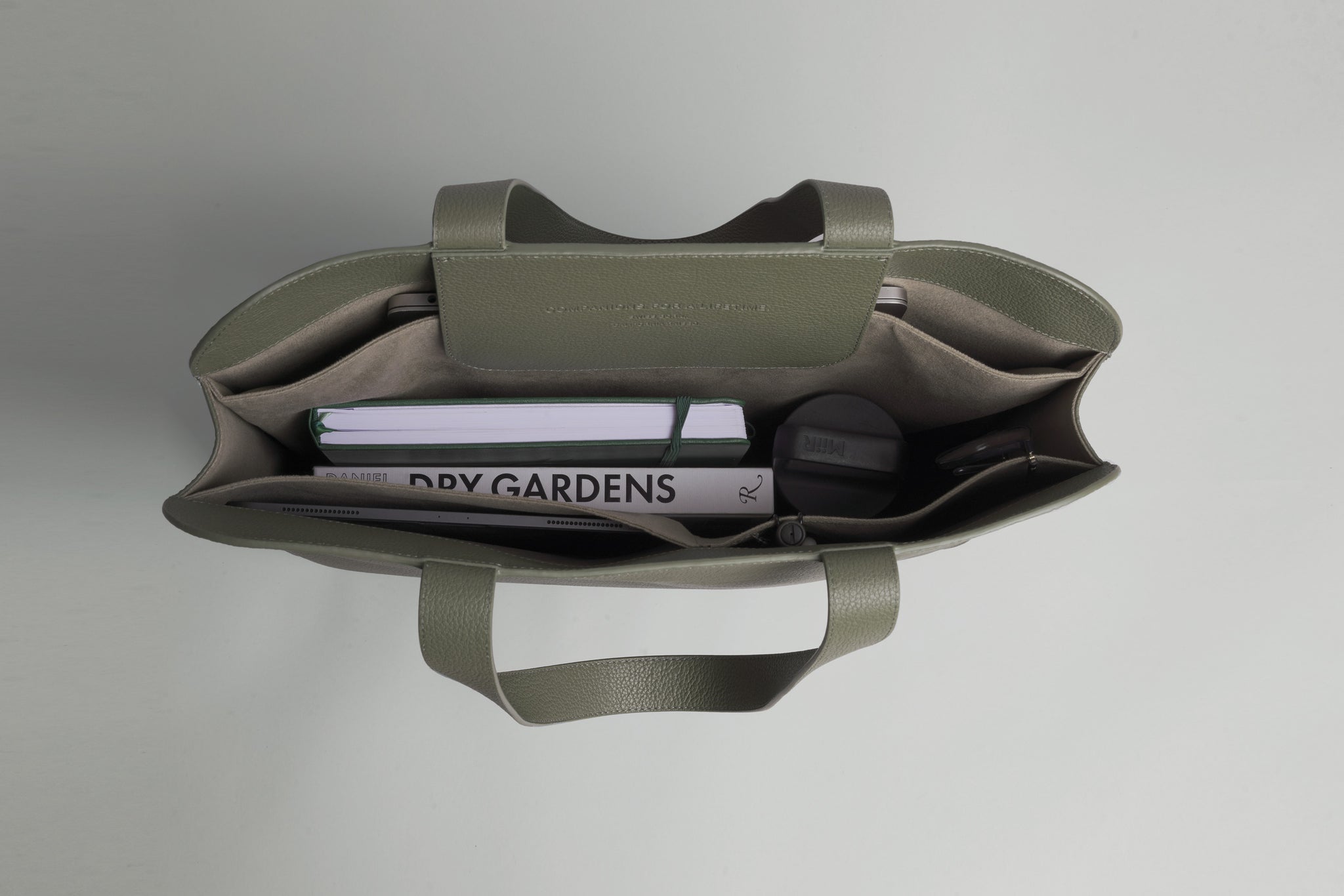 See What fit's inside
Pack all you need if it's for the office, the occasional coffee shop work session, or a weekend trip the 3L is as versatile as it gets.
_
Fit up to 17" laptops
Water Bottle
Books
Magazines
iPad
Charger etc.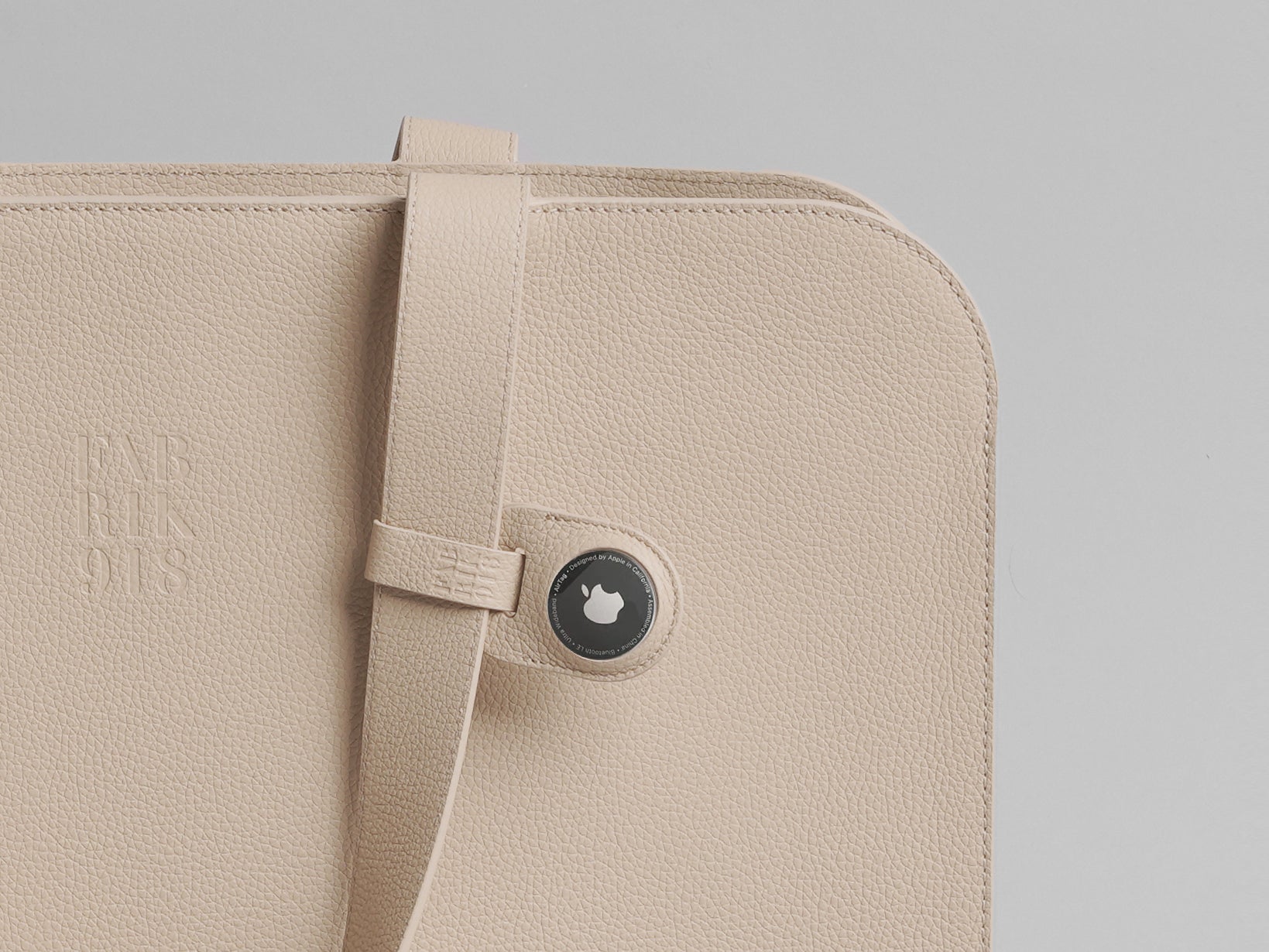 Accessories It With the air tag keychain
Attach the 0.5ml keychain/tag to your 3L tote to make sure you never lose it again.
_
The AirTag is a tracking device from Apple learn more here about the AirTag.
Shop Airtag keychain